Thank you, Belleville, IL! Another great show has come and gone. Courtney at Forever Vintage did a fantastic job, once again! We heard nothing but positive feedback from our customers about the show and the quality of the vendors that were there. If you were one of the brave shoppers that came out on Saturday…KUDOS TO YOU for working your way through the crowd! This was our first show of the year (we generally end and begin in Belleville), and the kickoff of our 2018 season.
We've added several new events to our already great lineup! Applications are still being filled out, and they'll be added to the events schedule here on the website as we're notified. We're SUPER excited to be vending at this year's Country Living Fair in Columbus OH, June 15-17. But first up is Vintage Market Days…we have several on our list this year.
Vintage Market days of St. Louis, April 19-21 at Chesterfield Mall, Chesterfield, MO. This event is in the parking lot next to Jared's Jewelers. Plan for a weekend full of fun and treasure hunts! Chanda's added a special VIP night on Thursday this year, from 6pm-9pm. So mark your calendar…this is Thursday-Saturday only… there is no Sunday shopping. If you'd like more info on the market or the VIP night, just click on the link above.
Vintage Market Days of West Columbus, April 27-29. This is another new one for us. We are absolutely in love with the Vintage Markets and hope to be adding more as they become available.
Vintage Market Days of Central Denver, May 11-13. Anytime we can head west to the Rockies…we're in! Who doesn't wanna go to Colorado to do some vintage shopping!!! EEEEKKKK!!!! (And you never know what's in the air, there!! 😂)
Vintage Market Days of Lexington, May 25-27. We're really excited about this one too! The promoter stopped in last weekend to say hello, and she's just as excited as we are! This will take place in a covered arena at the horse track. One of my dreams has always been to go to the Kentucky Derby…I think I'm getting closer… 🙂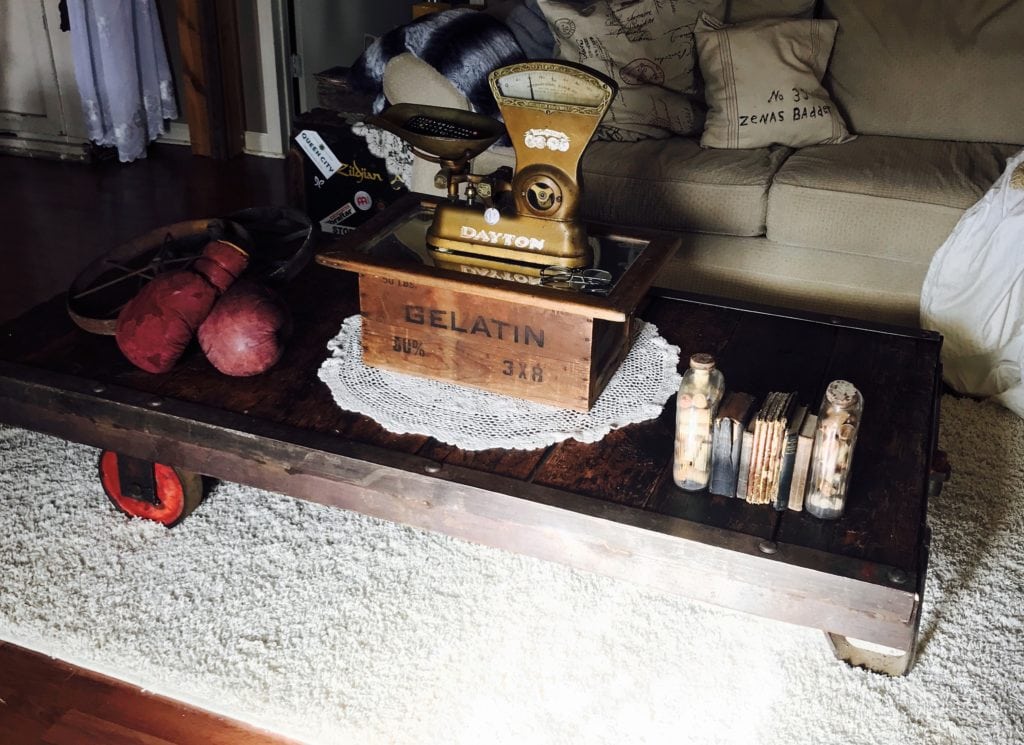 Joe & I never leave a market without packing home a few extras. We picked up our new "coffee table" at Forever Vintage. It took a bit of scouring to reveal those wonderful red wheels (who knew!) but it was just what we were looking for. Joe wanted a table and I wanted something I could put my feet on. This old cart works for both.
Old stuff, (aka VINTAGE) adds character and charm; it tells a story. I love great bags, scales (or anything with numbers), tables, wooden boxes, old cameras/photography gear, and anything industrial.  But I'm always on the prowl for something unique.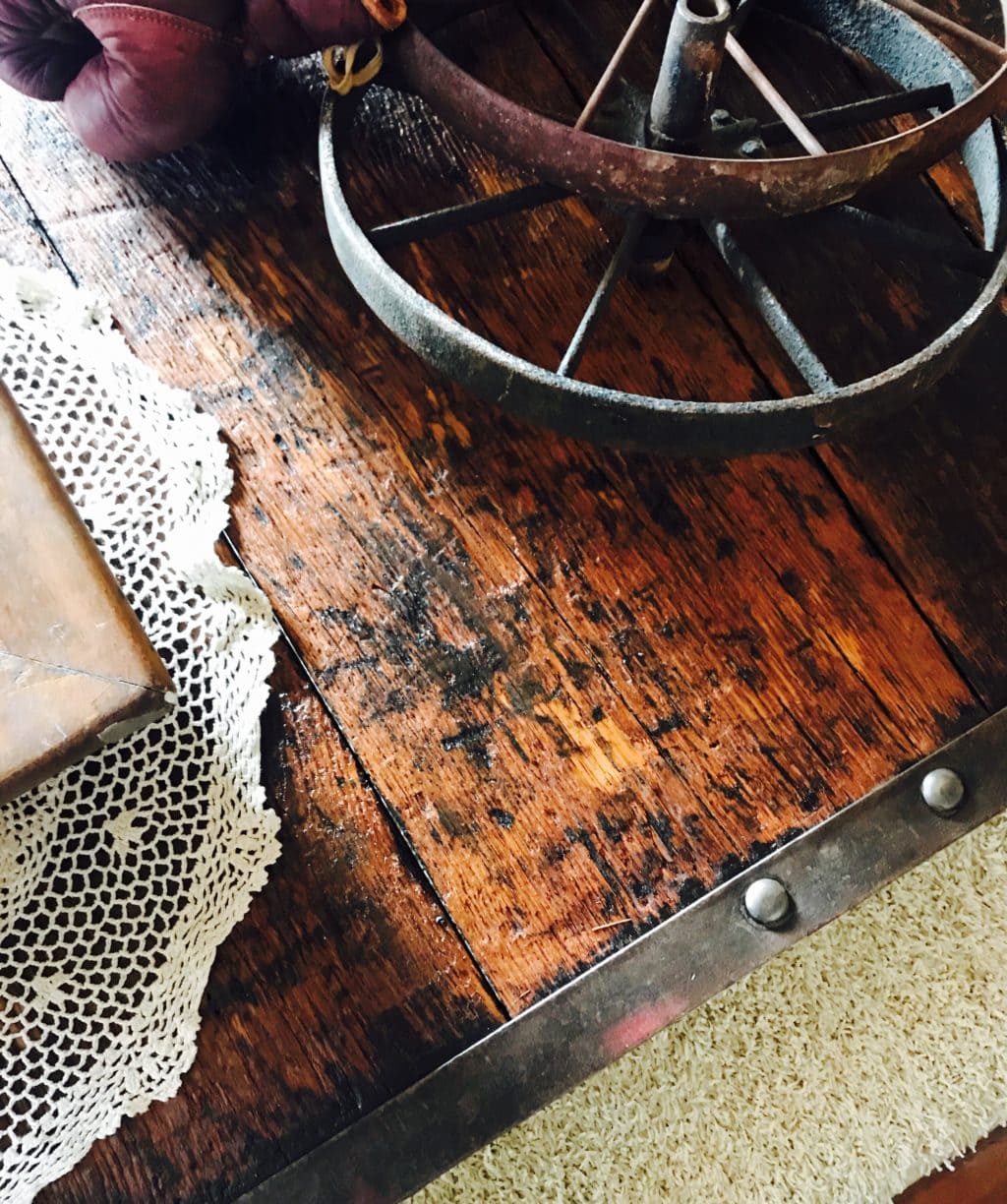 We're always thinking of how we can upcycle items we fall in love with if we have no need for its original purpose. It gets our creative juices flowing and makes us work our brains a little more than we "normally" would. Joe's always looking for a great object to turn into a light, and he never disappoints!
Well… That's all I've got for today. Enjoy the rest of your March and we hope to see ya soon!! If your on our VIP list (aka our newsletter) watch your inbox for your 15% April discount code that will go out on the first of the month.