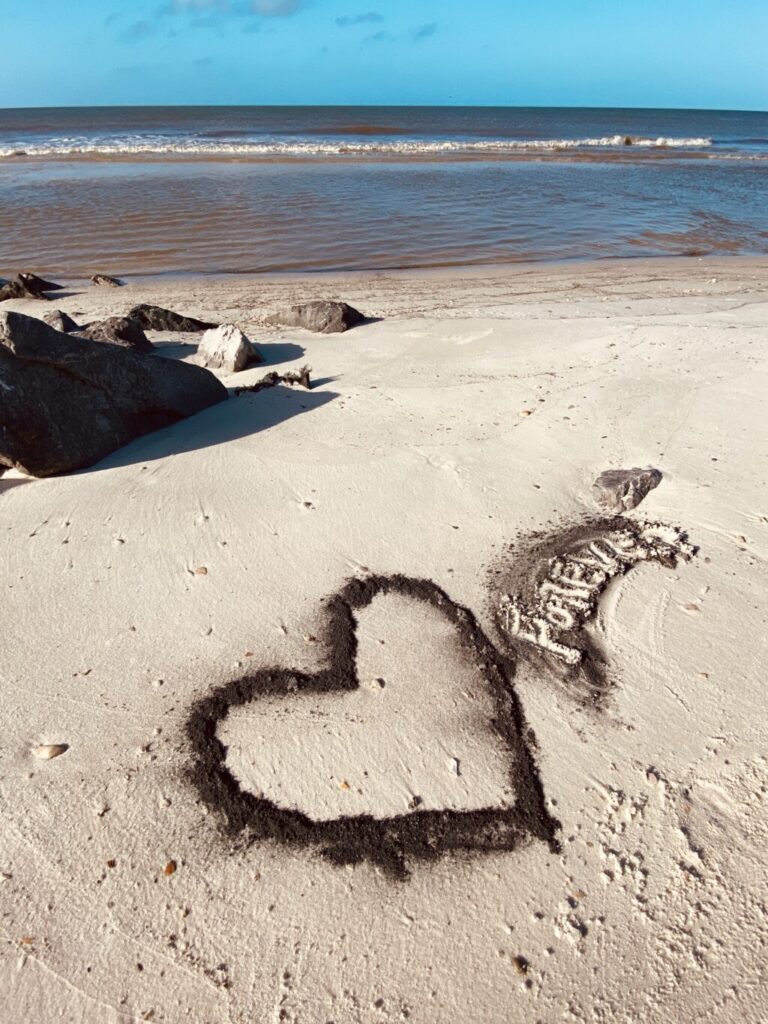 Do you sometimes wish it was all easy? Yeah… me too. Even though… even though I know the difficult times are when we are growing and learning. These are the moments in our life when we find out who. we. are. When we discover our true essence.
Love. Compassion. Grit.
These are the traits I hope to display in ALL that I do and say.
I don't like to have hard conversations anymore that the next person, yet they're still sometimes necessary to move beyond the pain and or the sting of silence. I have given voice to more feelings and emotions over the last few months than I ever cared to. But if we don't go to the hard places, how will we ever expand our awareness of them? I'm "that person" who will not rest well until unspoken words are said out loud. And sometimes, "out loud" means only in my journal, where I work out all the shit, first.
I know we don't always know what to say in a time of loss, especially when the wound, this one fatal, is self-inflicted. Maybe it's because we get hung-up on religious beliefs that keep us in a place of our own "torment or anguish" (tip: change your thoughts, change your life (beliefs too— yes…YOU DO get to choose what you believe.)) Or perhaps it's because we've never learned, or been taught how to grieve; we ignore or act as if it hasn't happened. No book's going to tell you how you feel.
But I am here to tell you this— from where I sit; it is NOT necessary to find "great words of wisdom or have something profound to say." Just saying, as many have, "I don't know what to say" is enough.
Thank you to all that have dared to say just that.
And maybe it's because it's still so fresh and so RAW. Or perhaps I was living in a state of complete disillusion, believing that the friendships and relationships, Joe and I had made over the years- both business and personal, meant more to us than they did to them. Because there are still those I have yet to hear from, and it hurts.
I have BIG love in my heart; it is truly overflowing. Forgiveness is the easiest part for me. I understood years ago that forgiveness is ALWAYS for ME- not "them." It's all an inside job. But as Maya Angelou said: "People will forget what you say and forget what you do, but they will never forget how you made them feel." And… "When someone shows you who they are, believe them…THE FIRST TIME."
Being able to put into words and articulate how I feel about this in a way that makes sense… is a risk. I have tried to share with everyone as openly and honestly as I can what I am going through as it's happening. I have wanted to write about this for weeks but have stopped myself every time for fear of coming across as "angry" or "bitter." Because it's not anger that I'm feeling; it's hurt. And then I am reminded through the music I hear, "If you live in fear you're already dead." (thank you to the Avett Brothers for pulling me back to myself.)
And then, on the flip side, I have had many people we didn't have a close relationship with who have reached out; letters, cards, flowers, gifts- it all meant the world to me. And friends I haven't seen or talked to in years that I've reconnected with- what a blessing! And yes, some people DID have profound words of wisdom and perspectives that I had never thought of; that, my friends, has helped more than you will ever know.
And yes… there are some things you should never say, not to me, and never to my kids. Joe is NOT a footnote. He is NOT a p.s. at the end of an email. He is NOT an afterthought. Please have some compassion and don't minimize the impact of his life or death by putting him at the end of an email. He meant more to us than that. And honestly, from my perspective, a Facebook message or comment from a close friend, instead of a card or note, feels very impersonal, though the effort is still appreciated— if that makes any sense. (I'm being as honest as I can from MY perspective, sharing MY feelings. Everything seems acceptable in this new age of social media, text, and constant connection through these channels. Is it because we can't find the time to sit down and write out a card or a note? Because that excuse is just not good enough. And others may be completely fine with "just" that.) Grief is also, as my mom said, deeply personal.
In short- we NEED each other.
I am not here to admonish or to shame- just the opposite. I'm here to send you love, to open the conversation, and to say… we need each other. We need to communicate and have a conversation around death and loss; we will ALL have to experience it at some point in our lives. I think we can get better at it. Maybe this post alone will make you feel anger towards me, causing you to look inside of yourself and ask yourself the hard questions (yes!) That's ok. I still love you. MY SHOULDERS ARE BROAD, I now know this to be fact.
While on my trip, I realized, through conversation, and visits with friends along my journey that I haven't been doing a good enough job of articulating just how sick Joe was. In the end, Joe was NOT the Joe you loved and remembered. He was VERY ill. Even I did not recognize how ill. I want to change the conversation around mental illness. Can we just say it's a cancer of the brain? Because that's what it is. No one wants to talk about it out loud- but that's what we should be doing. Will changing the verbiage help you to understand that it's a DISEASE? Will it allow you to forgive him? To forgive me for staying silent? To not be angry? To know that this was not a selfish act?
In Joe's mind this was self-less.
Yes, we are the ones left behind to deal with and clean up the mess that was left behind. And we, this family, (my family always includes my close, personal friends) know now, that we CAN DO hard things. We're doing them. We can have the hard conversations and say the things that need to be said. Feel the things that need to be felt.
Love, compassion, and forgiveness, that's really what it's all about.
Are you really mad at me? At Joe? Or is your anger directed within, and you have yet to acknowledge that? Is it YOU that you need to forgive? For not asking the questions, for not tuning in to what was happening? For not paying attention or recognizing? Remember, life is a mirror reflecting back to you. I have my own guilt I have to sit with and work out. Do you think there aren't MANY things I would have done differently? Because believe me… YES, if I had a do-over, this is not the way it would have ended. There are many things… many things that would have changed. And all I can do now is ask for forgiveness and your compassion; to learn from my mistakes.
This is part of that learning. Giving voice to the unsaid "things."
And at the end of the day, we will all go on—until we don't. We will either expand or contract. And no matter what, I will always love you.
We will not only survive this, we will thrive through it.
Let's do it together.
Yes?
xo, and peace. Always peace.
Marie
If anything I have said here resonates with you, I would love to know.